Magnum Private Hire Taxis – Staffordshire's Oldest Taxi Company
Magnum Private Hire Taxis is the longest-serving taxi service provider in Stoke-on-Trent and Staffordshire. Together with our sister company Autocab, our fleet spans across the entire city giving us the fastest response times.
Over our 35 years of operation, our customers have enjoyed a quality taxi service at affordable prices. We offer competitive rates for airport transfers to and from all UK airports including Birmingham, Manchester, and Liverpool. Our fleet consists of wheelchair accessible taxis, executive and minibus taxis suitable for any booking requirements you may have.
We complete thousands of journeys every single day. Get to your destination safely, comfortably, and affordably by choosing Magnum Private Hire Taxi.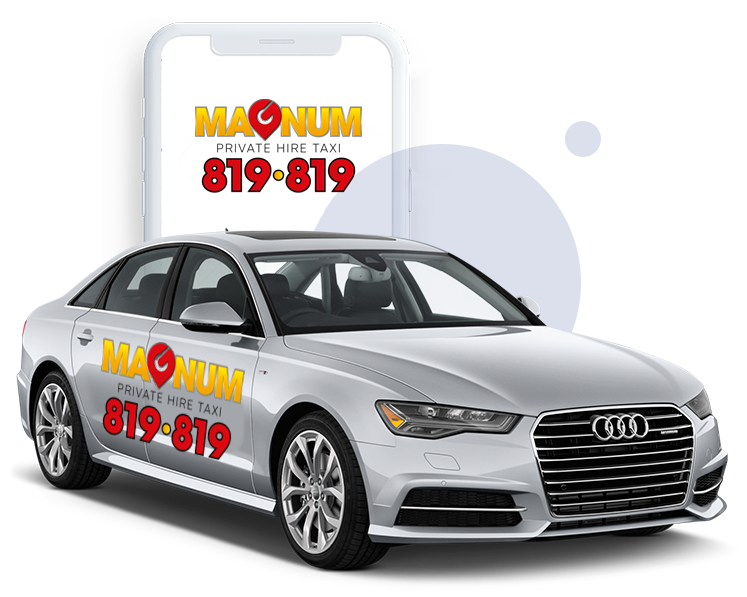 Why Choose Magnum Private Hire Taxis?