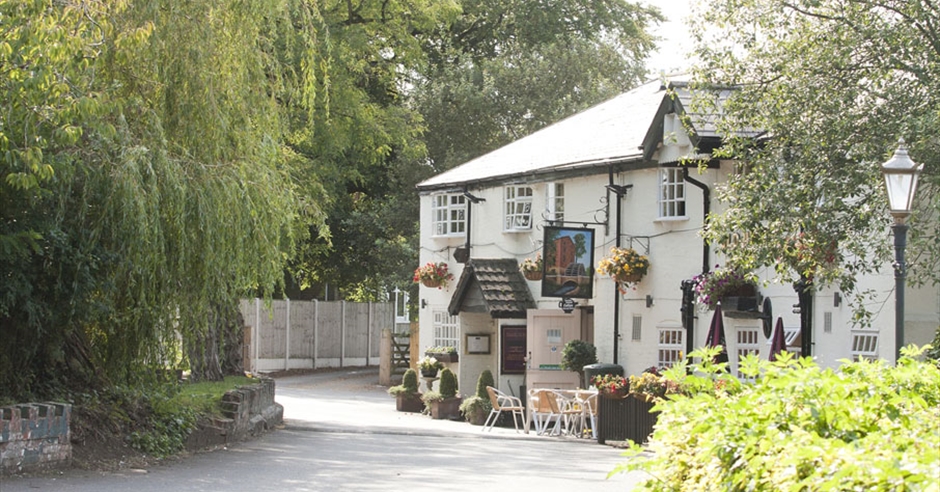 Alsager is a picturesque town located in the borough of Cheshire East, England. The town is known for its charming streets, green spaces, and friendly locals. Whether you're visiting Alsager for the first time or you're a local looking for something new to do, there are plenty of activities to keep you entertained. In this article, we'll take a look at the top things to do in Alsager and how to get around the town easily with taxis in Alsager.
Top Things to Do in Alsager:
Visit Alsager Mere: Alsager Mere is a stunning lake located in the center of the town. It's the perfect spot for a leisurely walk or a picnic with friends and family.

Explore the Alsager Farmers Market: Held on the third Saturday of every month, the Alsager Farmers Market is a great place to sample local produce and purchase handmade gifts.

Take a Stroll Around the Town: Alsager is a small town that can be easily explored on foot. Take a leisurely stroll around the town and take in the charming architecture and local shops.

Visit the St. Mary Magdalene Church: St. Mary Magdalene Church is a beautiful church that dates back to the 12th century. The church is open to visitors and offers a peaceful atmosphere for reflection.

Enjoy a Meal at the Local Restaurants: Alsager is home to a variety of restaurants and cafes that offer delicious food and a friendly atmosphere. Whether you're in the mood for pizza, Chinese, or fish and chips, you're sure to find something to satisfy your appetite.
Alsager is a charming town that offers something for everyone. Whether you're interested in history, nature, or just a relaxing stroll around town, Alsager has it all. And with the town's reliable taxi services, getting around Alsager is easy and hassle-free. So why not plan your trip to Alsager today and discover all that this charming town has to offer?
Are you in need of a reliable and affordable taxi service in Alsager? Look no further than Magnum Taxis. Our team of professional drivers is dedicated to providing safe and comfortable rides to all passengers.
How Can I Book A Taxi In Alsager?
At Magnum Taxis, we offer a wide range of services to meet all of your transportation needs. Whether you need a ride to the airport, a tour of the city, or transportation for a special event, we have you covered. Our services include:
Airport transfers
City tours
Corporate transportation
Special event transportation
Why Choose Magnum Taxis In Alsager?
At Magnum Taxis, we pride ourselves on maintaining a fleet of vehicles that is both modern and well-maintained. Our cars are regularly serviced and undergo thorough inspections to ensure that they are always in top condition. We have a variety of vehicles to choose from, including standard sedans, executive cars, and minivans. This allows us to cater to the diverse needs of our customers, whether they are traveling alone, with a group, or with special needs.
Our drivers are the backbone of our company and we invest in their training and development to ensure that they provide the highest level of service. They are all licensed and insured, and have undergone extensive background checks. They are also knowledgeable about the city and its traffic patterns, which enables them to take the quickest and most efficient routes to get you to your destination on time.
We understand that technology plays a vital role in the transportation industry and we are continuously investing in it to improve the customer experience. We have implemented an online booking system that allows you to book a ride in advance, and track the progress of your driver in real-time. We also have a mobile application that you can download to your smartphone, which makes it easy to book a ride, pay for it, and rate your driver's performance. Additionally, all our vehicles are equipped with GPS tracking systems, which allows us to monitor their location and optimize our dispatch operations.