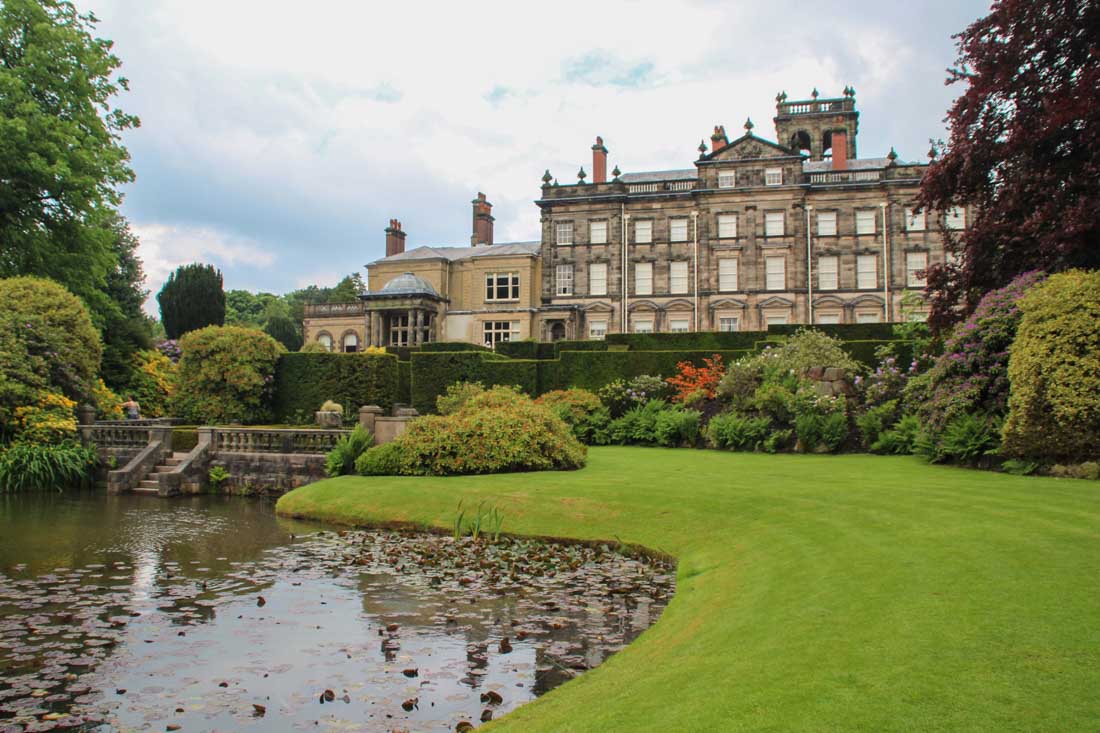 Biddulph is a small town in Staffordshire that is known for its beautiful countryside, charming streets, and fascinating history. With its stunning natural beauty and rich cultural heritage, Biddulph is a great place to visit for anyone looking for a relaxing and enjoyable getaway.
One of the best ways to explore Biddulph is by taking a taxi. Taxis in Biddulph are reliable and affordable, and they can take you to some of the town's most popular attractions. In this article, we'll take a closer look at the things to do in Biddulph and the places you can explore with the help of taxis.
What Makes Magnum Taxis in Biddulph the Go-To Choice for Transportation
Exploring Biddulph with Taxis:
One of the best ways to explore Biddulph is by taking a taxi. Taxis in Biddulph are easy to find and they can take you to any part of the town you wish to explore. You can hire a taxi for a few hours or for the entire day, depending on your needs. Taxis are a convenient and affordable way to explore Biddulph, and they allow you to sit back and enjoy the sights without worrying about traffic or parking.
Biddulph Grange Garden: A Haven of Peace and Beauty
The Biddulph Grange Garden is a great place to start your exploration of the town. The garden is a stunning example of Victorian landscaping, with its carefully manicured lawns, beautiful flowers, and serene water features. Taxis can take you to the garden and wait for you while you explore.
Little Moreton Hall: A Stunning Tudor Manor House
For those who love history and architecture, Little Moreton Hall is a must-visit destination. This stunning Tudor manor house is one of the best-preserved examples of its kind in the country, and it offers a fascinating glimpse into Tudor life. Taxis can take you to the hall and wait for you while you explore.
Biddulph Farmers Market: Fresh and Local Produce
If you're looking for fresh and local produce, be sure to check out the Biddulph Farmers Market. This popular market offers a wide variety of goods, including fresh fruits and vegetables, meats, cheeses, and baked goods. Taxis can take you to the market and wait for you while you shop and explore.
Brindley Mill: A Fascinating Industrial Heritage Site
The Brindley Mill is a fascinating industrial heritage site that is well worth a visit. This restored water mill is one of the best examples of its kind in the region, and it offers a glimpse into the industrial past of Biddulph. Taxis can take you to the mill and wait for you while you explore.
Shopping in Biddulph: Unique and Quaint
If you love shopping, Biddulph has plenty to offer. The town is home to a variety of unique and quaint shops, including antique stores, gift shops, and boutiques. 
Are you in need of a reliable and affordable taxi service in Biddulph? Look no further than Magnum Taxis. Our team of professional drivers is dedicated to providing safe and comfortable rides to all passengers.
How Can I Book A Taxi In Biddulph?
At Magnum Taxis, we offer a wide range of services to meet all of your transportation needs. Whether you need a ride to the airport, a tour of the city, or transportation for a special event, we have you covered. Our services include:
Airport transfers
City tours
Corporate transportation
Special event transportation
Why Choose Magnum Taxis In Biddulph?
At Magnum Taxis, we pride ourselves on maintaining a fleet of vehicles that is both modern and well-maintained. Our cars are regularly serviced and undergo thorough inspections to ensure that they are always in top condition. We have a variety of vehicles to choose from, including standard sedans, executive cars, and minivans. This allows us to cater to the diverse needs of our customers, whether they are traveling alone, with a group, or with special needs.
Our drivers are the backbone of our company and we invest in their training and development to ensure that they provide the highest level of service. They are all licensed and insured, and have undergone extensive background checks. They are also knowledgeable about the city and its traffic patterns, which enables them to take the quickest and most efficient routes to get you to your destination on time.
We understand that technology plays a vital role in the transportation industry and we are continuously investing in it to improve the customer experience. We have implemented an online booking system that allows you to book a ride in advance, and track the progress of your driver in real-time. We also have a mobile application that you can download to your smartphone, which makes it easy to book a ride, pay for it, and rate your driver's performance. Additionally, all our vehicles are equipped with GPS tracking systems, which allows us to monitor their location and optimize our dispatch operations.